Artist Tommy 2 Fly drops new album "Tommy in Da Making" after recovering from diabetes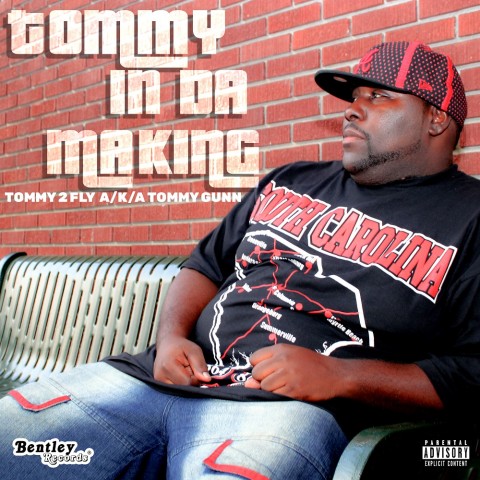 Music is in Tommy's soul and it is this love for it that could make him stand out and started a new life after recovery from diabetes. It was like coming out of death. He signed a deal with Bentley Records for singles and one EP and the result was his release of a new album "Tommy In Da Making". His earlier releases are "The Only Son" the album. "The Only Son" is an album with hit songs and with a touch of Hip Hop of 90s, while also having Hip Hop Soul.
After listening to his songs, it is not much difficult to make out his simplicity and the tenacity to bring out the emotional aspect. Listeners can feel the sad part of his life, and how the way Tommy is now emerging and reinventing himself.
He uses the combination of a 90's era rap with a southern accent, incorporating Hip-Hop, Rap, Hip-Hop Soul, Southern Hip-Hop, Boombap to get music that can recharge the nerves. He is an Indie Hip- Hop of his own making taking cues from the common street life of South Carolina where he used to live, and face drug addicts, Jack boys and everything that a man has to face while living in country part of the slums. But it was only his love for the music that kept on inducing him to let go.
Now he is currently putting all his efforts into creating his brand name, "Tommy2fly" and looking forward to becoming a music producer and CEO for his digital record label. Besides he has also written an e-book titled, "Hip-Hop Independence" which reveals his love and inclination to spread the love of music. He is also going to start his podcast show "The 2 Fly Podcast" soon.
His inspiration to take on the musical venture came from the rap group Kriss Kross followed by Wu-Tang Clan, and Nas. When he was a child, his dream was to sound like Kriss Kross, and then he adopted the taste for Wu-Tang Clan. He would listen to these rappers not to gain popularity among his kid crowd but to learn to create music with Bars, Hooks, and raw beats. Later he realized that his lyrical content should have a poetic flow and a content that no one had written before.
He is a family man now and wants to maintain a balance between his family and his musical career. There also a blog feature of Tommy speaking about that same content. And this is one of the reasons that why he switched over to creating a band instead of merely being just a mc/rapper, though he still records music but occasionally. The fire to do rap is still burning inside him, but his aim and the content that he wanted to take with him through his music has changed.
Listen to Tommy 2 Fly's latest album on his website tommy2fly.com.
Media Contact
Company Name: Rapyd Fire Entertainment
Contact Person: M. Young
Email: Send Email
Country: United States
Website: www.tommy2fly.com