College Students Safely Shuttled Around Campus Thanks to GOGO Charters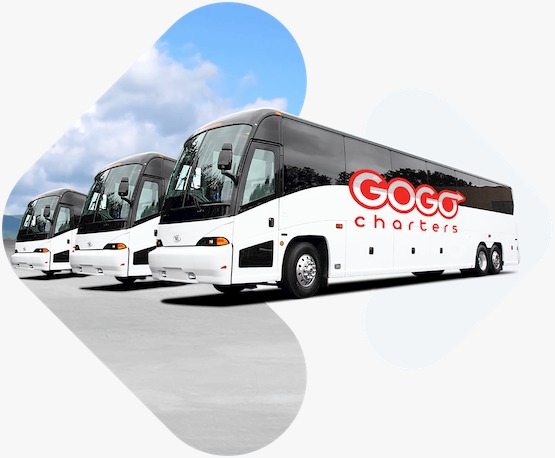 GOGO Charters is providing daily student shuttle service at Jacksonville, Florida's Edward Waters College to help ensure safe travel for students.
In the wake of the COVID-19 pandemic, Edward Waters College decided to limit on-campus housing for the Fall 2020 semester. Some students are being housed in hotels near the campus, but this safety measure made it difficult for students to travel to campus. The college needed a daily shuttle service to transport students from their rooms to their classes.
GOGO Charters responded to an RFP sent out by the college and began to set up shuttle routes that would ensure that all students travel safely and quickly to their classes.
To achieve the most effective service, GOGO Charters utilized data on student schedules to determine the best times to schedule stops along the shuttle routes. This data also helped GOGO Charters's Enterprise team connect student hotels to campus hotspots via the most efficient routes.
GOGO Charters chose CharterUP to provide the technology needed to customize and track the shuttle routes. CharterUP's innovative tracking system helped GOGO Charters win the RFP. With CharterUP's tracking students can see when the next shuttle will arrive at their stop, helping students plan their schedules around the college's health precautions.
On each shuttle, seats were blocked off so that passengers could adhere to social distancing guidelines. All passengers were required to wear masks. To protect drivers, barriers were placed between students' seats and the driver's seat.
The shuttle service is running every weekday, with plans to continue throughout the fall semester.
Media Contact
Company Name: Clout Forge
Contact Person: Janelle Kao
Email: Send Email
City: Las Vegas
State: Nevada
Country: United States
Website: http://www.cloutforge.com/