Happier Parenting: Smiling and Thriving While in the Trenches of Parenthood By Ben Yau
Ben Yau is pleased to announce the launch of his educating book for responsible parents.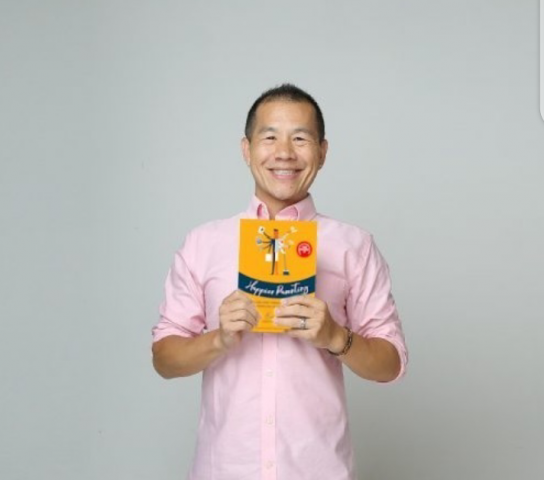 Below is an Independent review of the book:
"If you are a parent, you know how challenging it can be to achieve a sense of peace. Are you doing right by your child? Are you giving them all of the tools they need to live a fulfilling life themselves? Are you living in a way that leads by example? Do you know enough to ensure you are truly embodying the best parent you can be?
Being a parent is the most important role you will ever play in your life. Yes, you may be a husband or wife, son or daughter, sister or brother, or teacher or caregiver. But the one role where you will have the most impact on another human beings' life is as a parent. So, understandably, if you want to do a good job you seek out the best resources.
Happier Parenting by author Ben Yau, is one of those resources. If you want a book that will shift how you think about parenting both on the macro and the micro levels this book is for you. Ben provides an almost scientific approach to parenting that is a must read for every single parent on this planet!
One of the most important lessons Ben has learned as a parent himself is that in order to be the very best parent he could be, he had to be a happy one. Yes… that is the paradigm shift. It's not about trying to do everything right. Of course you won't be the perfect parent, you're human! Ben knows first hand that there are tough days when you'll judge yourself; you'll wish you had made different choices.
What you won't get from this book is a new top ten list of tips on how to be a better parent. What you will get are tools to help you become a happier parent. Why is this so important to Ben? Because he knows that a happy parent will instantly make more intuitive choices that have the child's best interest at heart."
A happy parent is naturally more patient.
A happy parent sees the value in spending quality time with their children, not just because they have to but because they want to.
A happy parent looks for resolutions to conflicts that are more in line with giving the child an opportunity to learn and grow, rather than simply doing what they are told.
A happy parent stops comparing themselves to other parents, while still looking for opportunities every day to continue to learn.
A happy parent is happy with themselves.
A happy parent can be you too!
In Ben's own words:
"Parenting has been for me the ultimate growing experience. It has taken quite a bit of work, self-discovery, even self-trickery to be able to move myself from a place of parental darkness to a place of warmth, joy, and happier parenting. I do think "parental darkness" is an accurate description of my low points, but I'll tell you more about that later.
I am still a work in progress, I always will be. Honestly, aren't we all? That's part of being a human being. It's also comforting knowing I am at the point where I am happy where I am now and I also love where I am going, that I see the continued journey to be a happier parent, and be the happiest of parents. That is the real happily ever after!"
Are you ready to start? Begin your journey to becoming a happy parent, with the help of Ben Yau. Visit the website at www. HappierParentingBook.com and reach out. A copy can be purchased on Amazon as well.
Media Contact
Contact Person: Ben Yau
Email: Send Email
Country: United States
Website: https://happierparentingbook.com/