The Future of Fintech: Where Crypto and Blockchain is Heading Next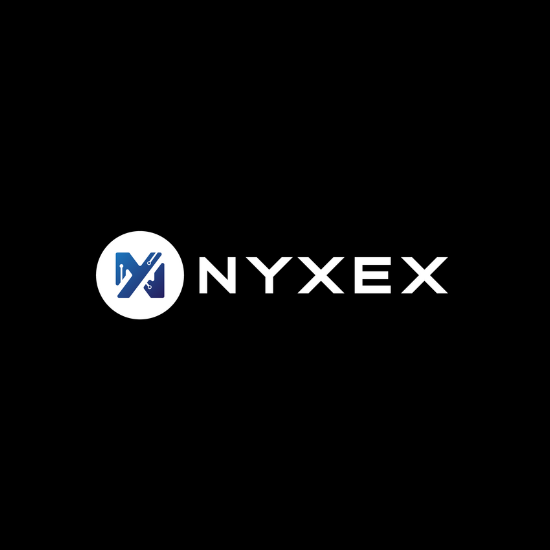 NYXEX is at the forefront of Fintech's future, with its pioneering approach to asset-backed crypto assets and a unique platform designed to optimize liquidity, security, and speed.
New innovations, technologies, and capabilities are rapidly evolving money in the digital sphere as well as the way currency is earned and used. What comes next is the interesting part.
When looking towards the groundbreaking possibilities of finance in the future, it can be seen that a myriad of technologies and new modalities are propelling a vision forward for money in the digital age; asset-backed crypto currency and platform trading innovation.
The age-old traditions of visiting a bank branch location, withdrawing money from an ATM, or conducting all shopping in-person are a thing of the past. So too are financial transaction experiences that lean on old models and dated tools to conduct such business. Increasingly, money exists in the online Ether with click of a button ease and anywhere, anytime access. Beyond this major shift, there is more brewing, and the groundwork is being set for major shifts in the way we invest, store, and spend money. The blockchain represents the core of these changes in Fintech, and they are more powerful, faster, and boast greater capabilities than ever before.
Two categories in particular are emerging as the most important aspects of this fintech evolution, and they are here in the form of asset-back coins such as the ones offered through RoRa Holdings, and transformed cryptocurrency trading, such as with the newly launched NYXEX platform.
The innovative asset-backed coins from RoRa Holdings, including RoRa™ Oil, RoRa™ Gold, RoRa™ Prime, and others are the tangible, low-volatility alternative to high risk cryptocurrencies on the market today. This collection of stable digital currency employs blockchain technology and combines groundbreaking features of open, borderless cryptosystems with secure fiat currencies. They generate coins based on each respective family of premium assets and then work with traditional banking systems to bring trade against the coins, holding their value.
Complementing the range of stable asset-backed coins, the NYXEX platform boasts speed, security, liquidity, and transparency. Operating with cross browser and device compatibility, while simplifying the trading of digital assets, NYXEX improves the user experience alongside premium features, a mobile app, and access to features such as community trading, crypto swaps, and more. The key outstanding benefit of utilizing the NYXEX is its access to RoRa's exclusive asset-backed coins, as well as 20+ other top cryptocurrencies on the market.
The future of fintech is certainly where the blockchain is leading us – it's simply a matter of opting into the digital destiny that awaits. Learn more at www.nyxex.com at www.roraholdings.com.
About RoRa Holdings, LTD
RoRa Holdngs, LTD is a collection of disruptors who have embraced blockchain technology in order to identify and eliminate the existing inefficiencies and outdated processes that have plagued previous models. The firm was founded by bankers, cryptocurrency specialists, Fintech consultants, and other alternative investment experts. RoRa Holdings, LTD is paving the way for digital monetization, allowing asset holders and financial institutions to buy and profit from stable coins and gold coins for their assets. Their objective is to provide 1 million investors and high-quality asset holders the opportunity to benefit from the economic prosperity that a blockchain future promises.
About NYXEX LTD
NYXEX's goal is to make trading as appealing and straightforward as possible for everybody. Investing is one of the most effective methods to increase money, yet it may appear perplexing, costly, and unattainable for many individuals. NYXEX is changing all of that. We're a technology firm that gives simple, worry-free investing to everyone through a beautifully designed, user-friendly desktop and mobile solution. NYXEX LTD makes it easy for investors to invest in the cryptocurrencies they believe in.
Forward looking statement:
This press release is issued by NYXEX LTD (NYXEX Exchange) for informational purposes only and does not reflect the complete details or current situation of either society. It is a summarized version of specific key facts and plans of NYXEX Exchange, with forward-looking statements that include risks and uncertainties. The press release does not constitute a firm offer or solicitation concerning any securities, other regulated products or services, or the use of any NYXEX Exchange services. This press release and everything contained in it will not serve as the basis for any contract or commitment.
Any regulatory body has not reviewed the securities in any country. Forward-looking statements aren't historical truths and are susceptible to risks and uncertainties, which may cause actual results to vary from those indicated. Most of these variables are beyond NYXEX Exchange's control and impossible to anticipate. In addition, any forward-looking statements contained in this press release are based on assumptions that the NYXEX Exchange believes to be reasonable as of this date. NYXEX Exchange undertakes no obligation to update any forward-looking statements to reflect events or circumstances after the date of this press release or to reflect new information or the occurrence of unanticipated events, except as required by law.

Media Contact
Company Name: NYXEX
Contact Person: Cora Müller
Email: Send Email
Phone: +370 8 800 80 047
City: Dubai
Country: United Arab Emirates
Website: www.nyxex.com