Maximize the Crime Rate Control by Hiring Brian Overton – A Seasoned Police Officer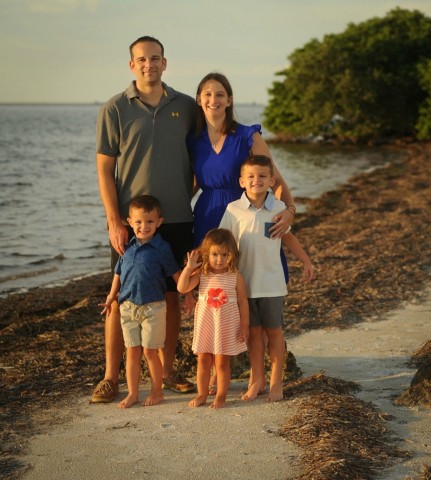 Brian Overton is professional police and public security officer with service in many fields. He has experienced numerous intense situations with quick and smart thinking and provides his abilities in many regards
Brian Overton is a seasoned officer with many services in the public security sector. He is a highly motivated, dedicated, skillful, and quick thinker with impressive team communication abilities. His strong leadership and critical thinking skills have solved many complex scenarios with his team.
He has completed his criminal justice education at Public Safety Institute in St. Petersburg, FL. He also has completed a Bachelor of Arts degree from the University of Central Florida. During his studies, he was also a counselor at Dayspring Conference Center from 2002 to 2008. He efficiently handled many responsibilities there, including music, sports activities, arts, games, and catering operational services.
Right after his graduation in 2008, Overton became an intern in the United States Secret Service for two months, from June to August 2008. He was appointed as Secret Service Tampa Field Officer, responsible for counting and organizing counterfeit currency. Field officers considered him immense assistance for this short duration.
Brian worked as a police officer at St. Pete Beach for four years till 2013. The department appreciates his significant role as an effective bridge between management and employees. He also completed numerous complex analytical tasks.
But his position as Deputy in Pinellas County Sherriff's Office, Largo, FL, is the most reputable and long-term in his career. Mr. Overton worked as a deputy for eight years, from 2013 to 2021.
He has performed and completed many investigations like theft, drug abuse, traffic violations, death cases, fraudulent credit schemes, and animal cruelty. He also assisted in various judicial proceedings as courtroom testimony. Brian was an integral part of the sheriff's office, as he completed many reports and kept the equipment issued.
After signing off from this position, he worked as a pest control technician in Home Team Pest Defense Florida for a few months. Currently, Overton has been an investigator in Public Defender's Office 6th Circuit since November 2021.
He is responsible for writing final reports, interviewing subjects, and running background checks on individuals. His main skills include patrolling and maintaining order in the region. Brian is gifted with extraordinary surveillance skills. But his analytical and problem-solving skill has efficiently solved many accidental, criminal, and other complex cases.
Overton has many certifications in various fields, including Criminal Justice Information Certification and Recertification NCIC. He is also DAVID and FCIC Database Certified and completed the Radar Operator Speed Measurement Course. He conducted Energy Weapon Certification too.
Take his services for a reliable, responsible, and efficient eye on the case. Contact him for more details via his email: [email protected]
Media Contact
Contact Person: Brian Overton
Email: Send Email
Country: United States
Website: www.crunchbase.com/person/brian-overton-c3ae