Dr. Roberto helps families with children to deal with anxiety in his new book
Dr. Roberto Jimenez helps parents in his new book about identifying anxiety symptoms among children and suggests coping with the problem.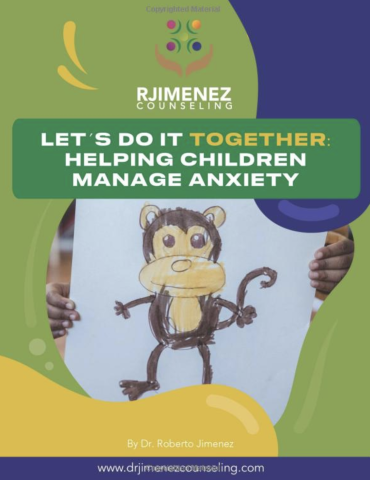 Dr. Roberto Jimenez terms children's cognitive development as one of the major concerns for parents. In his new book, Let's Do It Together: Helping Children Manage Anxiety, Dr. Jimenez points out several elements that contribute to the development of anxiety among children. It is the fear of upcoming events in children that plays negatively on their thoughts and upbringing. Anxiety often leads to a complete brain shutdown rather than functioning better.
Children are often driven into the dark corner of their homes to hide this fear. Moreover, Dr. Jimenez points out in the book that obsessive, anxious thoughts could lead to repetitive rituals and compulsions to alleviate the unease of the mind. Let's Do It Together teaches the parents how to deal with such issues at their house with kindness and compassion.
Let's Do It Together, as the name suggests, puts the thoughts of collectivism in readers' minds. Some of the major highlights of the book include:
– Supporting emotional well-being
– Encouraging Imaginative Solutions
– Thinking and preparing for Change
– Celebrating accomplishments
The book is an excellent tool to teach children how to deal with their minds during anxiety. The coloring section of the book keeps the children's minds engaged. Moreover, there are several activities for the children that Dr. Jimenze suggested in the book.
The official website of Roberto Jimenez Therapy can be visited to get more information. The book is available on Amazon for sale.
About the Author:
Roberto Jimenez is a self-help author whose inspirational book My Life in Colors: Embrace the Rainbow is rooted in his life story and boundless self-belief. His goal is to motivate others, especially young people, to get to know themselves better, follow their hearts, and become their own biggest advocates.
Media Contact
Company Name: RJimenez Counseling Inc
Contact Person: Dr. Robert Jimenez
Email: Send Email
City: Coral Gables
State: Florida
Country: United States
Website: drjimenezcounseling.com/book