After years behind the scenes it's Ru Morillo's time to shine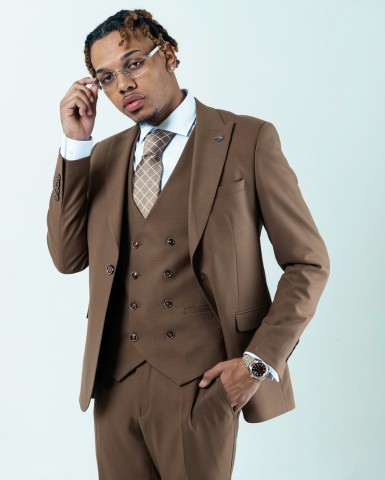 After years of building behind the scenes, it's finally time for Ru Morillo to shine
Ru Morillo is a well known unique entrepreneur in the Boston Massachusetts area. He specializes in repairing and building the credit scores of his clients. In 2022 him and his team reported to have worked with over 200 clients around the US which is pretty impressive for your second year in business.
This year he says he's going to double that number because of the style he brings to the industry . "One of my main focuses the past couple years has been working on my image.
I feel it's not always the product that people buy into, sometimes it's the person and the image. I try to make sure I'm someone the people can relate to . If someone feels they can relate to you, 9 times out of 10 they're willing to work with you " Ru stated . He's gained his knowledge in the credit repair industry from traveling to events to be around other big time entrepreneurs.
"If you want to be the best you have to learn from the best". A key to early success in his journey has been investing into education and ideas he believed in even when friends and family would convince him out of these ideas. "I always bet on myself.. you can't let people talk you out of ideas that don't make sense to them. Your vision will never make sense to everyone , that's why it's your vision and not theirs.
If you see value in something and believe it's gonna have a Positive impact on you , do it". Ru has big plans for the year 2023 it all starts with utilizing credit. "There's more to credit than saving money and great interest rates. The best thing about credit is that you're able to utilize OPM (other peoples money) .
It's a great way to make investments and reduce risk on spending your capital all at once. I never spend myMoney first I always use the banks . Then I focus on paying the banks back with profit from my investments." Ru Morillo's mentorship group has also started to see growth and increase with over 20 active enrollees learning how to turn credit to cash.
"Credit is something that needs to be taught in all school systems around the world even I wish I could've learned earlier."
Media Contact
Company Name: GBR Credit
Contact Person: Ru Morillo
Email: Send Email
Country: United States
Website: www.instagram.com/getbusyru/