With Over 40 years of Experience, Mayfair Property Holdings uses AI Technology to Generate Great Returns on Clients' Investments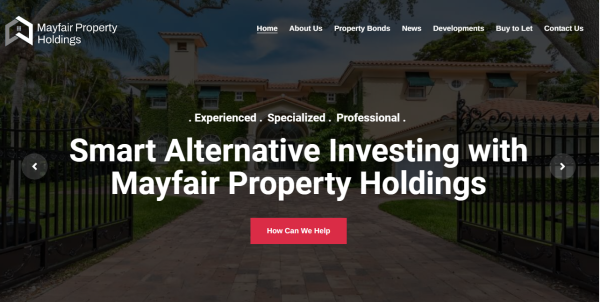 Mayfair Property Holdings has emerged as a leading introducer of property bonds. The company introduces diligently researched investment opportunities to their clients and offers them an opportunity to diversify their portfolio.
To address the new development, Mayfair Property Holdings offers smart alternative investment opportunities in an experienced way. With its innovative approach to using AI technology, the company is able to identify properties that yield high returns for its clients. The company utilizes AI technology to analyze market trends and identify investment opportunities in the supported housing sectors.
One of the key benefits of investing in supported housing is that the rental income is assured through long-term leases with Housing Association registered and regulated by the Homes and Communities Agency (HCA) known as registered providers. Mayfair Property Holdings receives guaranteed income from local government and councils, making it a safe and stable investment option for clients.
In addition, the leveraged long-term leases with registered provider Mayfair Property Holdings also utilize currency contracts to manage risks in the supported housing network. This allows the company to mitigate the impact of currency fluctuations and protect its clients' investments.
Mayfair Property Holdings strives to generate great returns for clients. This success can be attributed to its strong track record of utilizing AI technology to identify investment opportunities and manage risk. In addition, the company has been able to consistently deliver value to its clients for 40 years.
Furthermore, Mayfair Property Holdings' investment strategies focus on identifying and acquiring high-quality real estate assets in prime locations in the UK but also in other major global cities. The team of experts works with a deep understanding of the real estate market, enabling them to identify and capitalize on promising investment opportunities.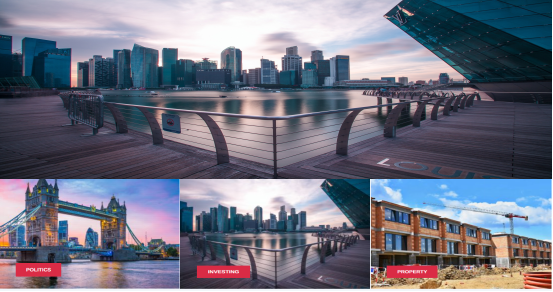 About Mayfair Property Holdings:
Mayfair Property Holdings is a UK-based company that offers real estate investment opportunities to high-net-worth individuals and institutions. The company provides exceptional client services while adhering to the highest ethical standards.
Recently the company added several new partners to its list of trusted collaborators. These include Swale Borough Council, Langley House Trust, Preston City Council, and Rushmoor Borough Council. These partnerships reflect the company's commitment to working with local authorities as well as organizations to promote sustainable development and improve the community's well-being.
Additionally, Mayfair Property Holdings also formed a partnership with Zurich Insurance Company, which serves as the security trustee for the company's investments. By partnering with Zurich, Mayfair Property Holdings can provide its clients with an additional layer of security and confidence in their investments. With their recent additions to their list of partners and collaborations with Zurich, the company is well positioned to continue delivering value to their clients and their wider community.
Media Contact
Company Name: Mayfair Property Holdings
Contact Person: Helena Ann Reed
Email: Send Email
Phone: 08450180644
Country: United Kingdom
Website: https://www.mayfairproperty-holdings.com