"Khooni: The Crimes of India", a thrilling true-crime podcast run by lawyers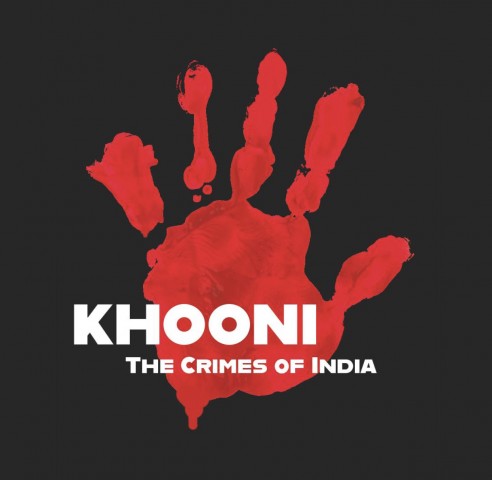 Sneha and Aditi, two Indian women, lawyers and lifelong friends, have recently started a podcast covering true crime stories of India. In their podcast called "Khooni: The Crimes of India", they narrate and reveal riveting details about some of the most chilling crime cases in the country. This podcast is for anyone who is a true crime fan, budding sleuth, secret deviant or just looking for something interesting to jazz up their boring commute. So far, they have released 10 episodes, each covering a different criminal case, encompassing everything from serial killers to conmen. There is even an episode that deals with Prisons and Death Penalty.
One of the listeners says in their review of the podcast, "I am obsessed with True Crime, and never heard one that covers Indian True Crime. I love how the hosts interact with each other and the jokes are funny and they are quite passionate about true crime. I am a fan!"
The duo follows an intriguing approach to describe the crimes, sometimes analyzing the psychology of the convicts and how the crime affected society. Their first-ever episode called the "India's youngest serial killer (so far)" describes the story of Amardeep Sada, a regular 8-year-old boy living in rural Bihar. Sneha and Aditi follow a storytelling approach to gradually unveil why his neighbors are afraid of Amardeep and the chilling secrets that his family is hiding. One can't help but wonder, what happens next while listening to this podcast.
"The Tandoor Murder" follows the infamous murder of Naina Sahni in 1995 while "Cyanide Mallika" is a tale of gold and cyanide. The description of the episodes leaves much to the imagination and invokes curiosity so one can't help but listen to the whole episode to know more about the intriguing cases. In another one of episodes, Sneha talks about Black Warrant: Confessions of a Tihar Jailer, and her fascination with Prisons, True Crime, and Death Penalty.
"The Murder of Graham Staines" is a gripping episode about the bone-chilling murder of an Australian Christian Missionary in Odisha, back in 1999 and in "Thug Behram", Aditi takes one back to the era of British rule to find out the details about the most prolific serial killer in Indian history. The duo is currently doing a multi-episode series on Charles Sobhraj, the notorious conman and serial killer who went on a murder spree in the 70s in Southeast Asia and India.
Sneha and Aditi provide references and website links for all crime cases they have covered, so one can check out more details about the same, from trusted sources.
Khooni: The Crimes of India is a must-listen podcast for those who love suspenseful, thrilling true crime stories. It's available on Apple Podcasts, Spotify, Stitcher, TuneIn Radio, and other popular Podcast platforms.
Media Contact
Company Name: The Crimes of India
Contact Person: Aditi Sahay and G Sneha Sindhu
Email: Send Email
Country: India
Website: anchor.fm/khooni—crimes-of-india