Dive into the elating beats of the track "Don't Know About Love" from the EP "Spirit of Pinboi" by Bisi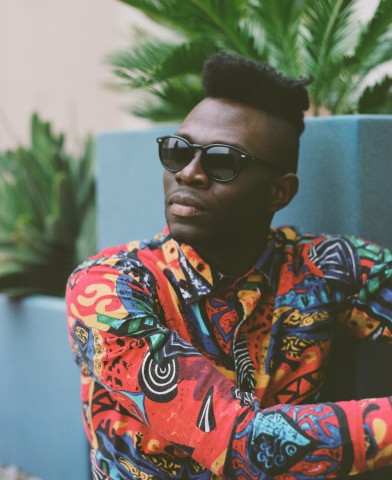 Growing up in Lagos, Nigeria during a military regime, artist Bisi witnessed a lot of fear and paranoia among people to speak the truth. This made him run to the religion, which welcomed him with open arms and offered him peace and harmony. After facing a lot of problems and near-death experiences during his childhood, Bisi decided to live the rest of his life to the fullest without any more dread. But it wasn't until he moved to the United States to study that he discovered his love and passion for music.
Bisi recently released his latest EP titled "Spirit of Pinboi" in the year 2020. This EP is a collection of 6 enchanting tracks namely, Don't Know About Love, Kokoro, Tsotsi, Spirit of Pinboi, In My Heart, and Closer. While each track is a masterpiece handcrafted by the artist to give an exhilarating vibe to it, the track "Don't Know About Love" especially stands out from the rest. This track has gained widespread popularity in Europe, mostly in France. It is a beautiful amalgamation of captivating beats and melodious lyrics that reflect happy and lively vibes. "Don't Know About Love" will make you want to jump off your chair and dance to the ardent beats of it.
When asked about his music style, Bisi says, "I grew up listening and singing lots of apostolic gospel. Some say my music is a unique blend of folk, reggae, soul, rock, R&B, world beats, and afro beats. I just use my personal experiences into my songs as a way to save them into a time capsule which makes them soulful and engaging. As a performer, I like to create unique moments for the audience."
Bisi loves to travel to new places and going on tours. Along with his friend Brian Allison, he has done two tours, one in 2017, and the other in 2019. He urges his fans to keep supporting him and his music so that his songs can hit the local radio station making the world feel his vibe.
Listen to the EP "Spirit of Pinboi" now on Spotify.com.
Media Contact
Company Name: Bisi Music
Contact Person: Bisi Obateru
Email: Send Email
Phone: 415-866-7772
Country: United States
Website: www.busybisi.com