Shaku – The Making of a Veer Nari by Ramdass Manjeshwar Kamath released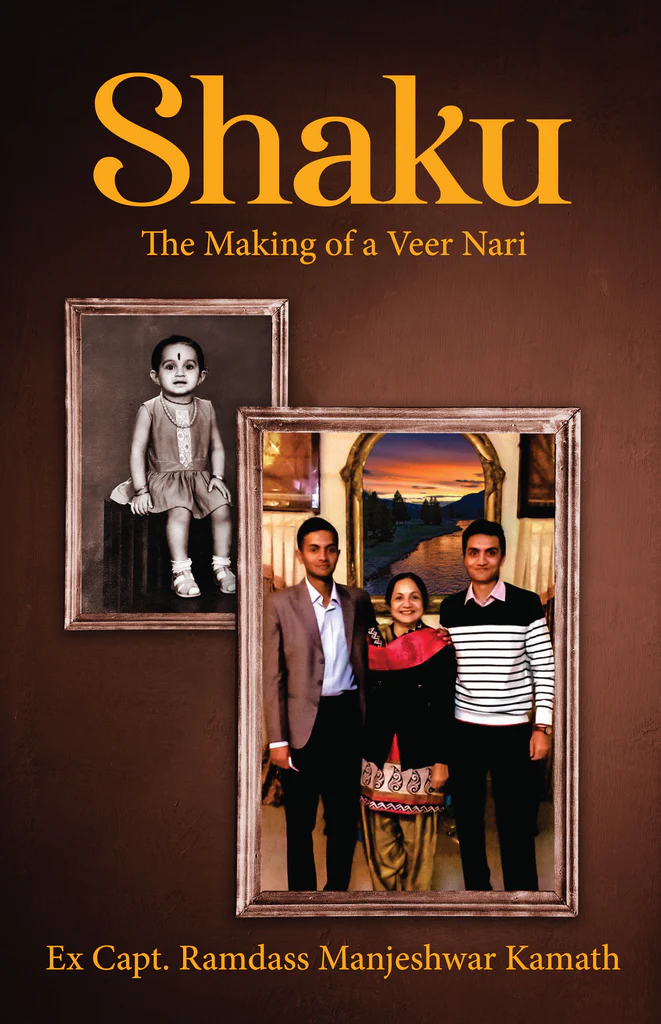 A testimony that brings to the fore the battles that a woman faces subsequent to her loss
This book, published by White Falcon Publishing, is a humble attempt to bring to the knowledge of the world the saga of the author's dear cousin Mrs. Shakunthala Ajit Bhandarkar, wife of Lt Col Ajit Vasudev Bhandarkar, Shaurya Chakra (Posthumous).A braveheart who, despite the martyrdom of her husband, strongly supported the decision of both her sons — whom she had raised as a single parent — to join the Armed Forces.
Starting her life as a timid little girl who grew up in Madras (now Chennai), her gradual transformation into a woman of steel, and the finesse and capability with which she dealt with her roles as a daughter, lady wife, daughter-in-law, and finally, a single parent is a huge inspiration for women, especially for mothers who flounder in the dark, on the severance of the only solid support of the husband.
Her story is a testimony that brings to the fore the battles that a woman faces subsequent to this loss. These challenges from different quarters of society are capable of driving the woman to the edge.
To triumph over such adverse situations, and more importantly, repose faith and courage in oneself to ultimately face these challenges, nurture the children as a single parent, and ultimately, even support their decision to join the Defence Forces, requires extraordinary courage and unquestioning faith in destiny.
About the Author:
Ex Capt. Ramdass Manjeshwar Kamath is an ex-Armyman, a Short Service Commissioned Officer of the 10th Battalion, The Mahar Regiment.
To start with he worked with BEML, Bengaluru, till January 1990. Next came a stint with Canara Bank till Oct 2006. Post a brief tenure at Syntel in Pune, he joined Infosys Mysuru, in August 2007.
During his years in Infosys, Capt Kamath has seen more than two lakh fresh engineering graduates join the residential Mysuru campus. He was twice awarded the Infosys Excellence Award, the Infosys Oscars (Bronze in 2009 & Silver in 2015) as a Value Champion for upholding the company's Value System. During his tenure with Infosys, the Mysuru Campus had literally become his first home… Now after retirement, he is catching up on his hobbies, and devoting himself to pursuits for which he had no time earlier. This is his first book.
The book is available for sale on Amazon worldwide:
Media Contact
Company Name: White Falcon Publishing Solutions LLP
Contact Person: Media Relations
Email: Send Email
Phone: +91-6280-150-239
Address:SCO 70, Second Floor Sector 47D
City: Chandigarh
Country: India
Website: https://whitefalconpublishing.com/